Our Senior Care Home Marketing Playbook
As the demand for senior care services in Canada continues to grow, so does the need for an effective local SEO strategy. Senior care organizations must remain competitive and visible online if they want to attract qualified caregivers and provide optimal care to their residents. It's no secret that having a strong local SEO presence is essential for success – but how can senior care organizations take advantage of this opportunity? In this article, we'll explore some of the top local SEO strategies specifically tailored to help Canadian senior care organizations stand out from the crowd.
Add a header to begin generating the table of contents
Not sure where to start? Don't worry! We've broken down everything you need to know about optimizing your content and positioning yourself as an authority in your area. From creating quality content that resonates with your target audience, to leveraging powerful directory listings and more – these tried-and-true tactics will help get you on your way towards achieving long-term success.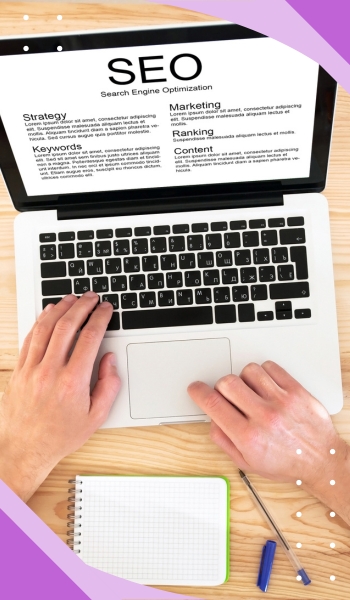 These days, it's all too easy to feel overwhelmed by the amount of information available online when it comes to best practices for improving visibility online. But don't be intimidated! There are plenty of resources available that can help guide you along every step of the way.
With just a little bit of effort, you can make sure that potential clients find you quickly and easily; which means better experiences for everyone involved. So without further adieu, let's dive right in and discover what local SEO strategies work best for senior care organizations in Canada!
Benefits Of Optimizing Local Search Results
It's like looking for a needle in a haystack. You can search and search, but if you don't know how to properly optimize your website, it will remain hidden from the first page of Google and Bing engine results. That's where optimizing your website with local SEO tactics comes into play.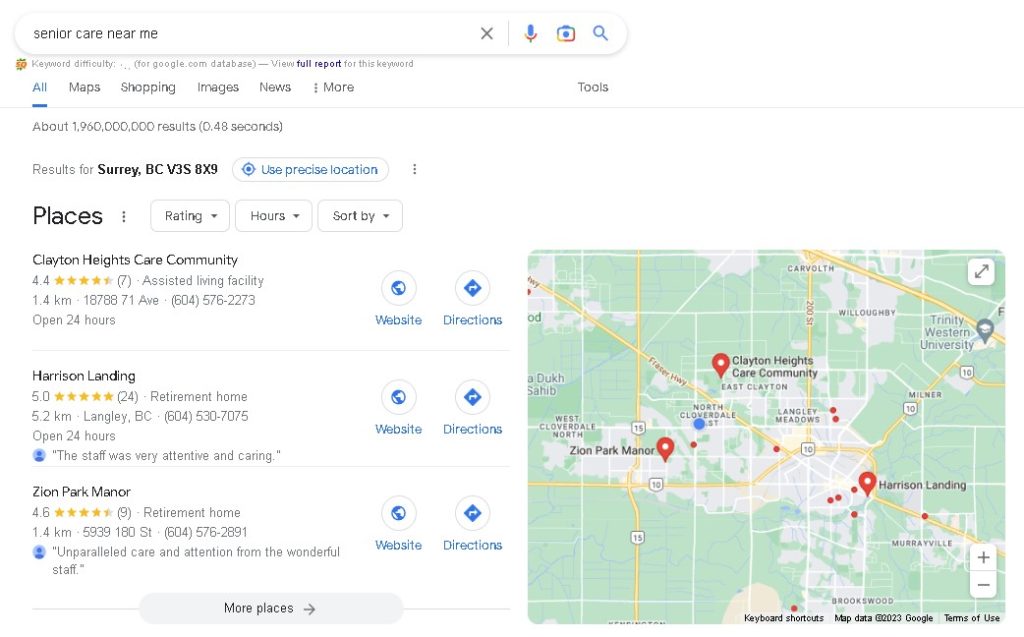 Local SEO helps these types of businesses increase visibility by improving their organic ranking on targeted keywords within the area they service. This means that people who are searching for services related to senior care in Canada will be more likely to find an organization that has optimized its website than one that hasn't.
Optimizing your website also helps build trust among potential customers, as well as boost engagement levels, making it easier to convert leads into paying clients. By leveraging local SEO strategies, senior care organizations can gain greater exposure and reach more people in their community, ultimately helping them grow their business and increase profits.
Utilizing Digital Marketing Tools For Visibility
Senior care organizations in Canada have a unique opportunity to reach their target audience through digital marketing. Social media marketing, search engine optimization (SEO), content marketing and other online marketing strategies can be used to get the word out about your organization.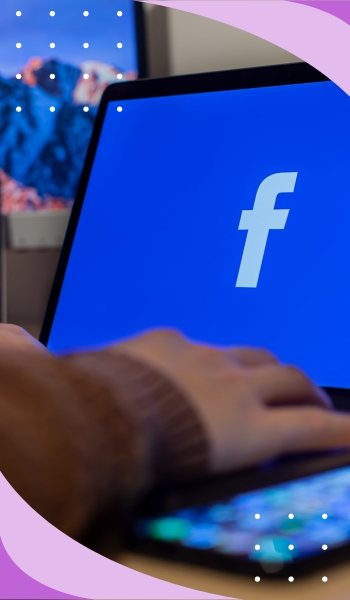 By leveraging social media platforms such as Facebook, and Twitter, you'll be able to quickly establish relationships with potential clients or referral sources directly from within these networks. On top of that, social signals to your website website is one of the small contributing factors helping visibility on the major search engines like Google and Bing.
Marketing also plays an important role by creating helpful resources for visitors who are looking for more information on senior care services in Canada.
These strategies work together to create visibility and trust among those searching for senior care services in Canada. By understanding how each one works, you can build an effective internet marketing strategy that will help drive awareness and engagement around your organization's offerings.
Understanding The Role Of Search Engines In Local Seo
Search engines are the most powerful tools for any business trying to increase its visibility and reach potential customers. It is therefore essential for senior care organizations in Canada to understand how search engine algorithms work, as well as what they need to do to optimize their websites and content for local SEO success. Here are the three main steps that home care businesses should take when it comes to understanding the role of search engines: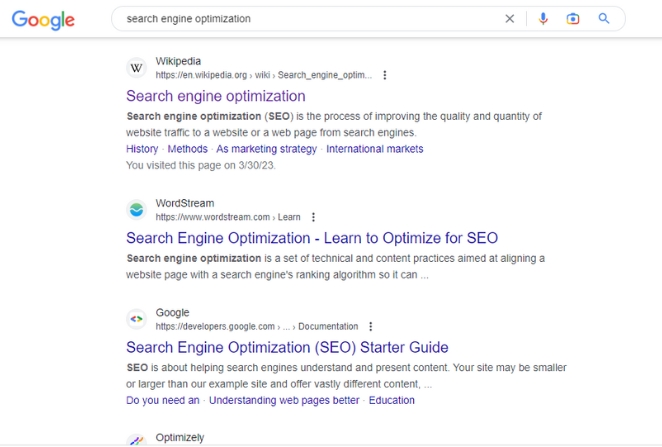 Research keywords related to their services: Search engines use certain words or phrases (known as 'keywords') to identify relevant content, so researching these can help a business determine which terms people are likely using when searching for services like theirs.

Invest in professional SEO services: Professional SEO agencies have years of experience and knowledge about Google's ever-changing algorithm, making them an invaluable asset in devising effective local SEO strategies tailored specifically for a company's needs.

Monitor website performance regularly: Regularly tracking website rankings, traffic patterns, and other metrics provides valuable insight into how successful a particular SEO strategy has been – allowing companies to make adjustments where necessary and get better results over time.
By investing effort into understanding how search engines work and taking advantage of all available resources such as keyword research tools and professional SEO services, senior care organizations can ensure they stay ahead of the competition in today's digital landscape. With this knowledge firmly established, businesses can then move onto tracking progress and analyzing results from their local SEO efforts with confidence.
Tracking Progress And Analyzing Results
Tracking progress and analyzing results is a key part of any successful local SEO strategy. It's essential to know if your efforts are having an effect on website traffic, organic search rankings, lead generation, or other important metrics. The best way to do this is through the help of analytics tools like Google Analytics 4 (GA) and Google Search Console (GSC).
| Tool | Purpose | Benefits |
| --- | --- | --- |
| GA | Track website traffic & conversion rates | Identify areas for improvement |
| GWT | Monitor technical issues that can affect SEO performance | Improve overall rankings |
By leveraging data from these tools, senior care organizations in Canada can gain valuable insights into their SEO strategies and make adjustments when needed. For example, they might discover that certain keywords aren't performing as well as expected or that there's room for optimizing existing content. Additionally, changes made by an SEO agency may need to be monitored closely over time to ensure effectiveness.
Google Business Profile (formerly Google My Business) is another great tool for tracking local SEO success. GBP allows you to track how often customers interact with your profile page, such as leaving reviews or asking questions related to services offered by the organization. This information can then be used to refine local marketing campaigns and improve visibility in local search engine results pages (SERPs).
Finally, using Google Ad gives businesses the ability to monitor their ad spend across multiple networks and adjust their budget accordingly based on keyword performance.
With all of these analytics tools at their disposal, senior care organizations in Canada have access to powerful insights that will enable them to optimize their online presence and attract more customers from their local area.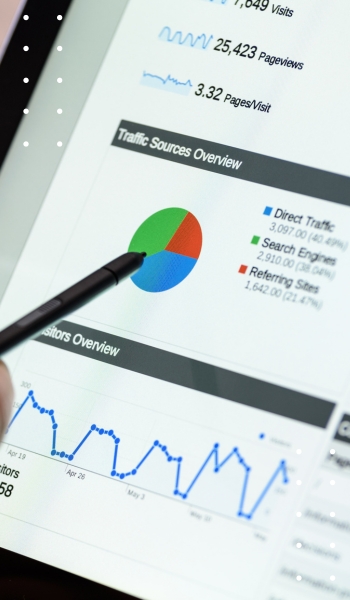 Implementing Effective Online Strategies
For senior care organizations in Canada, implementing effective online strategies is a critical part of achieving success with local SEO efforts. Consider the example of Northern Health Care Network (NHCN). By optimizing their website for local searches and adding targeted keywords to pages throughout their site, they began to see an increase in qualified traffic from prospective residents in their area.
To further capitalize on these gains, NHCN also invested in other forms of content marketing such as blogging, creating videos, and developing infographics that were tailored for their target audience and helped develop industry authority online. These types of content provide valuable information about various aspects of senior living while also establishing brand recognition among potential customers. Additionally, by promoting this content through social media platforms like Facebook and Twitter, NHCN has been able to maximize its impact even more effectively.
Maximizing The Impact Of Social Media Platforms
Social media platforms can be a powerful tool for senior care organizations in Canada. With the right strategy and implementation, these platforms can help to build brand awareness and establish trust with potential customers.
When it comes to leveraging social media for senior care organizations, there are many different tactics that can be used. Social media advertising is an effective way to reach large audiences quickly, while also giving you more control over your message delivery. Additionally, engaging content such as videos or blog posts gives users a positive user experience which will improve brand loyalty and recognition. Engaging with influencers or hiring social media experts can further amplify your presence by providing new perspectives on topics relevant to elder care organizations.
Engaging in conversations across multiple social media channels is essential when maximizing the impact of these platforms. Doing so allows you to show up where your target audience is present, while also demonstrating that your organization cares about their needs and concerns. By creating meaningful connections between users and brands, senior care organizations can foster relationships with potential customers and position themselves as knowledgeable industry leaders.
Utilizing Google Business Profile To Boost Reach
Establishing an online presence is an integral part of a successful senior care organization in Canada. To reach more potential customers, utilizing Google Business Profile (essentially, Google Maps) can be a great way to get your business into the eyes of your target audience. Having a strong and engaging business page on this platform is essential for increasing organic traffic to your website and improving its web design.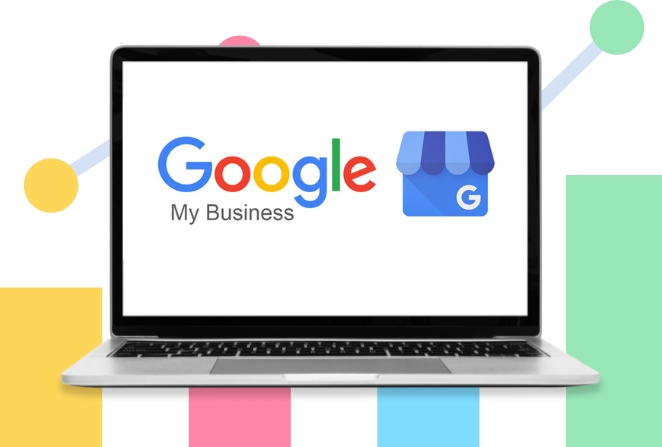 By creating listings with relevant information about your company, you'll make it easier for people searching for services related to senior care organizations in Canada to find you. With accurate details such as address, contact number, opening hours, photos, videos, customer reviews and more included on the page, users will have all they need when researching these types of businesses. You'll also benefit from appearing higher up in local search engine rankings due to Google's priority given to verified accounts that feature complete profiles. This improved visibility will help direct attention towards your organization leading to increased customer interaction and lead generation.
Creating An Engaging Business Page For Increased Customer Interaction
Now that you've got your business on Google Business Profile, it's time to make sure you have an engaging page for customers. For most senior care organizations in Canada, this means setting up a website.
A good web design helps build trust with potential customers and can influence click-through rate from GMB listings. If someone clicks into your website and it looks outdated or unprofessional, they won't be as likely to call you for services.
Using the right tools are key here: A CMS like WordPress makes the process easier if you don't know how to code, while drag & drop builders provide more control over customizations. You should also include relevant images and videos to engage visitors further – these will help give people a better understanding of what your organization offers and why they should choose yours over others.
Make sure every page is optimized for SEO so that search engines can find them easily; this includes using keywords, backlinks, meta descriptions, titles tags etc. It's also important to ensure all pages load quickly – no one wants to wait five seconds for content to appear! Finally, integrating schema markups and rich snippets into your content can help boost rankings on SERPs even further.
Integrating Schema Markups And Rich Snippets For Better Rankings
Schema markups and rich snippets are a valuable tool for senior care organizations in Canada to increase their online presence. By using schema, you can help search engines better understand your content and improve your ranking on SERPs (Search Engine Result Pages). Rich snippets add an extra layer of detail to the results page, allowing users to quickly identify what they're looking for before clicking through. This helps boost click-through rates and conversion rates too!
By adding these elements to your website or blog posts, you'll be able to reach more potential customers and create a stronger online presence for your organization. Not only does this help with SEO rankings, but it also improves user experience by providing them with more information about the services that you offer. This ultimately leads to higher engagement levels and better chances of converting visitors into customers.
Designing Websites For Mobile Devices
As we discussed in the previous section, schema markups and rich snippets can help boost a website's ranking. But for senior care organizations in Canada, designing websites with mobile devices in mind is another key factor for success online. That's because more people are using their phones to access the internet than ever before.
These days, it pays to have a great looking website that looks just as good on mobile as it does on desktop. To make sure your site appears properly across all platforms, you should consider hiring a graphic designer who specializes in responsive design. This type of professional will be able to create a layout that automatically adjusts depending on whether someone is browsing from phone or laptop.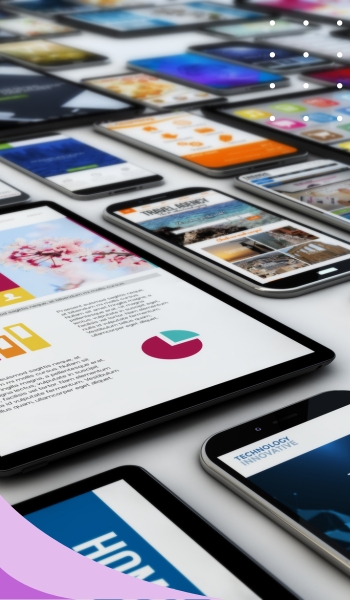 Also, they may be able to suggest some additional features like click-to-call buttons and pop-up menus that could improve user experience and website performance.
In addition to creating an optimized website, local businesses must also use other forms of online advertising such as social media campaigns and search engine marketing (SEM). These resources can help increase visibility while ensuring greater reach within target markets. All these strategies combined will ensure maximum exposure when promoting any local business organization in Canada or elsewhere around the world.
Developing Content With Local Relevance In Mind
Senior care organizations in Canada have to take advantage of local SEO strategies if they want to be successful since their reach is seldom beyond 15 KMs. Content creation is a key component of getting your business seen online, and it's important that the content you create has a strong connection to your home care marketing efforts. Here are 4 ways senior care providers can use effective online marketing strategies when creating content:
Optimize for PPC: When writing content, focus on using keywords related to your pay per click campaigns. This will help draw traffic from users who are actively searching for services like yours and bring down your click costs.
Incorporate Important Keywords: Utilizing relevant keywords in your content will make it easier for search engines to find and rank your website or blog posts higher. Use keyword research tools such as Google Trends or Semrush to identify which terms people in your area are searching for.
Focus on Quality: Writing quality content should always be at the top of your list when developing an online presence. Not only do visitors appreciate engaging pieces but so does Google! Avoid stuffing too many keywords into one post as this could negatively impact rankings.
Localize Your Content: Write about topics that relate directly to issues faced by those living in Canada's elderly population. These types of stories resonate with readers more than generic articles, leading them back to your organization's website time and again.
By following these tips, senior care organizations can ensure their content stands out amongst competitors while driving meaningful engagement from potential customers. It also sets up the perfect environment for optimizing images – something we'll explore next – increasing visibility even further!
Optimizing Images To Increase Visibility
Having strong visuals on your website is essential to any successful SEO strategy. Images have the power of conveying a message quickly and effectively, and can be used to engage with an audience in seconds. For senior care organizations, this means understanding how these age groups view images online, as well as optimizing them for maximum visibility.
The most important thing when it comes to image optimization is making sure they are optimized for mobile devices. Mobile users now account for over half of all web traffic, so having sharp, responsive images on your website is a must.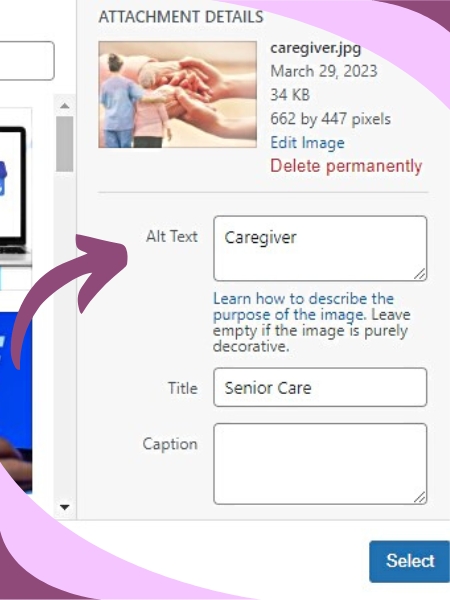 Additionally, including captions or alt-text describing what's shown in the picture will help search engines understand the context of the page better. This could result in increased ranking opportunities – especially if you use keywords that relate to home care services or other related terms such as "eldercare" or "caregiver".
Finally, creating an adwords account and using Google Ads can also increase visibility by helping target potential customers who may need your services.
By taking advantage of image optimization techniques and utilizing relevant keywords in both content and visual elements on your site, senior care organizations can start building their online reputation and reach more potential clients than ever before!
Employing Local Link Building Strategies
Link building is a key local SEO strategy for senior care organizations in Canada. It's the process of getting other websites to link back to yours, and it helps Google understand that your website has valuable content worth recommending.
For home care service providers, one effective way to build links is through directory listings. Start by searching for directories related to your industry or geographic region. Then create an account on each directory and submit your site with all relevant information—including name, address, phone number (NAP), description, services offered, etc.—filled out correctly. This will help boost visibility in search engines and send more traffic to your website.
Another great local link building strategy for care agencies is guest blogging. Reach out to bloggers in your area who write about topics related to seniors' health and wellness, then offer to contribute high-quality content as a guest author. Not only can this help you gain exposure within target communities but it can also increase the amount of backlinks pointing at your website from authoritative sources.
Frequently Asked Questions
What Are The Most Effective Local Seo Strategies For Senior Care Organizations In Canada?
Finding the right local SEO strategy for a senior care organization in Canada can feel like searching for a needle in a haystack. It's easy to get overwhelmed by all of the options and spin your wheels without making progress.
But it doesn't have to be that way. Like any journey, you just need a roadmap to help guide you towards success. Here are some essential strategies that will help your senior care organization stand out from the competition:
Implementing Local Citations & NAP (Name, Address, Phone Number) Consistency: Ensuring that contact information is accurate across multiple sites helps improve search engine visibility and reach potential customers more easily.
Optimizing Your Website With Geo-Targeted Keywords: Choosing keywords related to location increases relevance and improves rankings on SERPs (search engine result pages).
Taking Advantage Of Google Business Profile Listings: Creating an up-to-date listing with quality content helps build trust with customers while also boosting ranking factors such as user reviews and store visits.
These three tactics form the foundation of an effective local SEO strategy and should be implemented before engaging in other activities. They're relatively simple but incredibly powerful when done correctly – providing long term benefits for your business growth.
By focusing on these core elements first, you can create an optimized environment that drives organic traffic and leads directly to your doorstep! That's why having a deep understanding of how local SEO works is so important – no matter what size or type of business you run. With just a few minor tweaks, anyone can turn their website into an unstoppable force capable of dominating the digital landscape!
What Is The Best Way To Develop Content With Local Relevance?
Developing content with local relevance is a powerful way to maximize reach and engagement for senior care organizations in Canada. An anachronism that comes to mind is the old adage, "think global, act local"—it's even more relevant today than it was when first coined! After all, Google Business Profile isn't just about getting listed—you also need to optimize your profile and create content that resonates locally with potential clients.
So what's the best way to do this? First things first: make sure you have accurate information listed on GBP. This includes hours of operation, contact info, services offered, etc. Also include photos and videos that capture the essence of your organization. Once you've established accuracy on GMB, start creating unique content specifically tailored towards your target audience. Share blog posts on topics related to seniors health or lifestyle trends in the area; host virtual events like webinars; post pictures from previous events or celebrations; showcase stories from staff members and clients; answer common questions people might ask about senior care….the list could go on and on!
By leveraging local SEO strategies through strategic content creation, senior care organizations can set themselves up for success in reaching their target audience. Content should be engaging yet informative—a perfect balance between providing insight into who you are as an organization while simultaneously giving readers something they can take away (or share!) with them afterwards. With thoughtful planning and execution of these techniques, senior care organizations will find themselves well-positioned to tap into new audiences throughout Canada while strengthening existing relationships along the way.
Is It Important To Optimize Images For Local Seo?
Yes, optimizing images for local SEO is an important step in any digital marketing campaign. Images have the ability to capture attention and engage users – two essential components of success when it comes to search engine optimization. Here are a few key points to keep in mind when optimizing your images:
Make sure file sizes are kept as small as possible while still maintaining image quality. Smaller files mean quicker loading times, which can help improve user experience and boost rankings. This refers to on your website, not when posting to your Google Business Profile.

Include descriptive alt-text that accurately describes the content on each page; this ensures that crawlers understand what's being shown and helps with accessibility for those using screen readers or other assistive technologies.

Name your images appropriately so they make sense when seen by both humans and bots; including relevant keywords can also be beneficial for SEO purposes.
When used correctly, images can provide a wealth of benefits from an SEO perspective, such as increasing organic traffic through higher visibility in SERPs (search engine result pages). They also offer unique opportunities to stand out from competitors by creating eye-catching visuals that draw people in – something especially valuable for businesses seeking to market their products/services locally. Additionally, incorporating visual elements into content can help break up text and encourage viewers to stay engaged longer with the material presented on a website or blog post.
At the end of the day, optimizing images offers numerous advantages when looking to maximize search performance – making it an essential part of any successful local SEO strategy!
What Are The Benefits Of Using Schema Markups And Rich Snippets?
When it comes to local SEO, schema markups and rich snippets offer some unique benefits. If you're looking for ways to get ahead of the competition in your area, then leveraging these two tactics should be top priority.
For starters, using schema markups can help search engines better understand your website content. This is especially true if your business deals with complex topics or requires specialized terminology that might otherwise confuse a robot crawler. By adding an extra layer of explanation, you give search engines more context about what you do — which can lead to higher rankings down the line.
Rich snippets are another great way to stand out from the crowd when it comes to SEO. These small pieces of code allow you to display information like reviews, ratings, contact details and product descriptions directly on the SERP (Search Engine Results Page). This makes your listing much more eye-catching than traditional organic results — which increases click rates and gives potential customers a quick snapshot of what they could expect if they chose your business over others in the region.
Here are three key advantages of using schema markups and rich snippets:
Increased visibility on Google's SERPs
More accurate indexing by search engine crawlers
Enhanced user experience through informative previews
In short, optimizing images may be important for ranking locally but utilizing schemas and rich snippets will put you at an advantage over other businesses in your area. Not only does this provide a boost in terms of visibility online but it also creates a stronger connection between searchers and their desired result — leading them straight into the arms of senior care organizations who have taken the time to properly optimize their SEO efforts.
Rounding Out Discussion
When it comes to local SEO strategies for senior care organizations in Canada, there are plenty of effective ways to maximize your reach and visibility. From building out a comprehensive presence on your Google Business Profile, to creating content with local relevance, optimizing images for local SEO, and using schema markups and rich snippets – the sky's the limit when it comes to improving your ranking.
But what really sets a successful senior care organization apart from those who struggle? It's understanding that these strategies aren't just about boosting search engine rankings – they're about connecting with people in meaningful ways.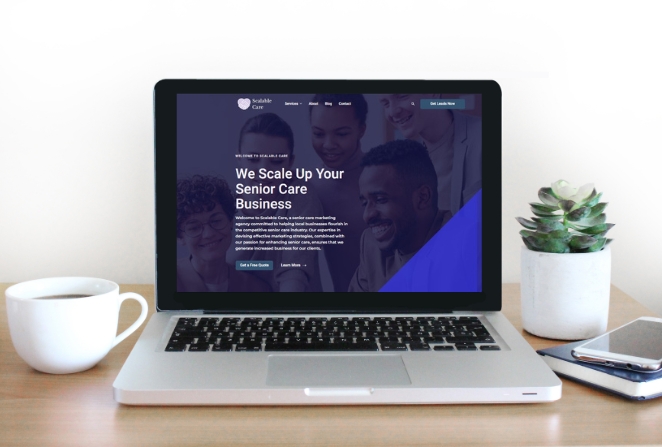 At the end of the day, if you want to be successful with local SEO as a senior care organization in Canada, then utilizing all of these tactics is essential. Not only will they help you build relationships within your community through organic searches, but they'll also lead to increased website traffic and improved reputation too. So don't delay any longer; start implementing these tried-and-tested strategies today!