Our Senior Care Home Marketing Playbook
Are you ready to revolutionize the senior care industry? To make a massive impact on elderly lives and boost your business by leaps and bounds? Well, with our marketing guide for senior care homes, you can do just that! This is your chance to create an unforgettable experience for seniors in need of assistance. You'll be able to go beyond basic needs – connecting with them on their passions, hobbies, and dreams. With our help, you'll fill those beds faster than ever before!
Add a header to begin generating the table of contents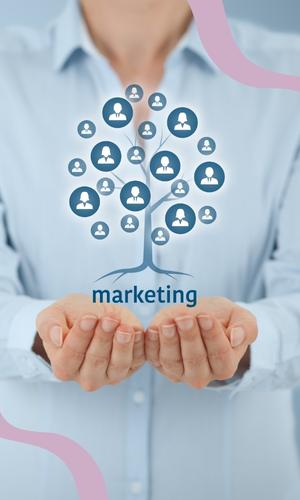 This guide will arm you with everything you need to know about successful senior home marketing strategies. We've pulled together data-backed advice from real experts in the field so that you can focus on what matters most: providing quality care to as many seniors as possible. Plus, we've been doing this a while.
Whether it's optimizing website content or leveraging social media advertising campaigns, we shall try to hit on most key points.
Digital Advertising Strategies For All Levels Of Senior Care
Digital marketing is an important part of any senior care home's success. To reach more potential customers, it's essential to create a comprehensive digital marketing plan that covers all avenues of advertising. Here are some tactics you can use to start building your presence online and get the word out about your services.
Start with Google Business Profile (formerly Google My Business). GBP will help your business appear in local search results when people look for senior care homes near them in the covetted top 3 Google Map listings, or on Google Maps itself. It also helps build trust with prospective clients by providing a space where they can learn more about what you offer and read reviews from previous customers. With GBP, you'll be able to add photos and videos, list special offers or promotions, share updates on hours of operation, and even include contact information so visitors can easily reach out if needed.
Online advertising should also play a role in your digital marketing strategy for reaching new prospects. You can set up campaigns through various platforms such as Google Ads or Facebook Ads to target specific audiences based on their interests or location. This type of targeted approach ensures that only those who are most likely interested in your services see your ads, increasing the chances that they take action like signing up for email updates or visiting your website.
To make sure nothing falls through the cracks during this process, develop a detailed marketing plan outlining each step of your digital campaign from start to finish – including objectives, budgeting requirements, timeline estimates, key performance indicators (KPIs), etc. Doing so will ensure that each component works together towards achieving the same goal: driving qualified leads to your senior care home! As we move forward into creating our target audience and lead generation strategies, remember to keep these tips top-of-mind while crafting the perfect plan for success.co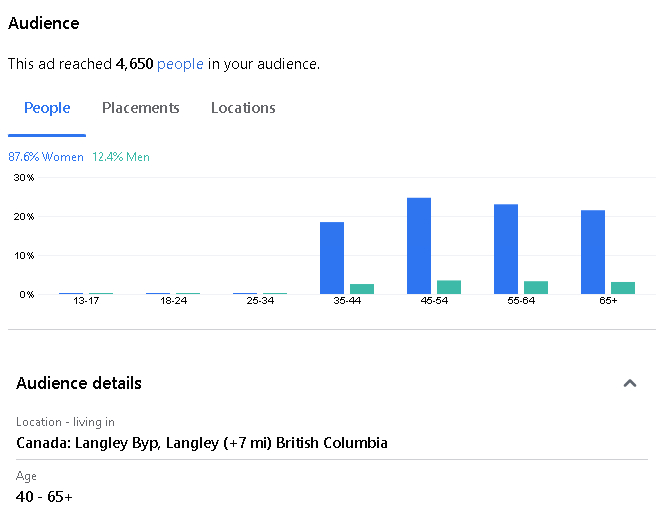 Target Audience And Lead Generation
With digital advertising strategies for all levels of senior care, the challenge is to find and connect with the right people who are interested in your services. But before you can do that, it's important to understand who exactly your target audience is and how you can generate leads from them.
When it comes to senior living marketing, identifying your ideal target customer should be a top priority. To get started, consider factors such as age group, income level and location preferences. Once you have identified these characteristics, we recommend using Google Ads or Bing to reach potential customers by targeting specific keywords related to seniors needing long-term care or independent living facilities. With this approach, you'll be able to save time and resources while reaching out directly to those most likely to become customers.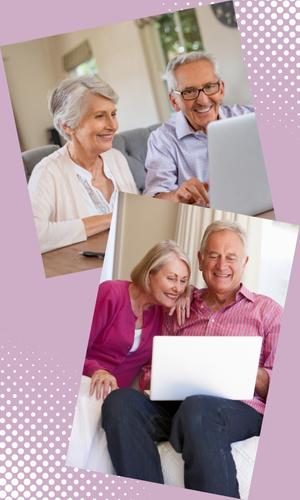 To maximize lead generation on digital channels, create content tailored specifically for your target audience. This could include blogs about health tips for seniors or advice on choosing the right facility for their needs. When creating campaigns and ads online, make sure they are topic-relevant and targeted towards the elderly demographic so they stand out from other generic advertisements, but lets also not forget making them geo-relevant to your area.
Lastly, focus on building relationships with potential clients by encouraging engagement through social media posts and emails highlighting testimonials from current clients. By engaging with prospects regularly, you will increase brand awareness among individuals who may eventually need assistance now or in the future. Something as simple as asking, "What do you think?" and having someone chime in has far-reaching benefits.
As we move into discussing Search Engine Optimization (SEO), remember that effective targeting of audiences combined with high-quality lead generation is essential when it comes to successful senior care marketing efforts.
Search Engine Optimization (SEO)
Search engine optimization (SEO) is a powerful tool for senior care homes to reach and engage with potential customers. SEO helps you drive more organic (unpaid) traffic to your website, and it's one of the most cost-effective digital marketing strategies out there.
When done right, SEO can help you rank higher in search engines such as Google and Bing, so that when people search for services related to what you offer, they are more likely to find you first. Here are some of the key components of successful SEO:
Local Search: Optimizing local directories like Yelp and Google My Business Listing will ensure that your business shows up in local searches by people looking for nearby senior care facilities. Proximity to your location is a huge factor for the content that people see.
Keywords: Identifying which keywords best describe the services you offer and use them strategically on your webpages to make sure that your content appeals to "The Google".
Content: Creating high-quality content related to the needs of seniors and their families–such as articles about retirement planning or tips for choosing an assisted living facility–will attract more visitors to your website.
Link Building: Reaching out to other websites relevant to senior care and exchanging links with them can increase your domain authority, helping you appear higher in search results.
By leveraging these techniques, senior care homes can use SEO to reach a wider audience than ever before; this means potentially greater visibility, higher rankings in search results pages, and ultimately more leads from interested prospects who may be ready to take action soon.
Pay-Per-Click (PPC) Advertising
Pay-per-click (PPC) advertising is an effective way for aged care and nursing homes to quickly get their message out to a large audience.
It's one of the best online marketing techniques available, allowing senior homes and other care facilities to target potential customers through search engines like Google and Bing. With PPC campaigns, you can set up ads that appear when people search for specific keywords related to your services or offerings.
Facebook Ads are a great tool for targeting seniors who use social media platforms such as Facebook, Instagram, YouTube, and more. You can create custom audiences based on age, location, interests, behaviours, and other criteria. This allows you to reach those most likely to be interested in what your facility has to offer – making it easier than ever to connect with seniors in need of care solutions.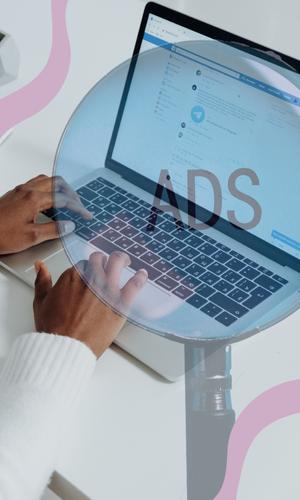 Finally, once you've created an ad campaign that's generating leads and conversions from PPC or Facebook Ads, make sure you have a well designed landing page ready for them so they can easily get in touch with you about aged care options at your facility. By creating a smooth customer buying journey from initial contact all the way through conversion into paying clients makes it easy for seniors to find exactly what they're looking for – providing invaluable support throughout their aging process!
Social Media Marketing For Senior Homes
Now that you know the basics of PPC advertising, let's dive into social media marketing for senior homes.
Social media offers some great opportunities to reach potential residents and their families, as well as keep current residents engaged. By creating a presence on popular platforms like Facebook, Twitter, Instagram, TikTok and LinkedIn — your facility can connect with people more easily than ever before.
When it comes to social media marketing for seniors living facilities, there are several strategies you should consider implementing:
1) Share content related to health and wellness tips or activities that might be relevant to your audience;
2) Post real-time updates about upcoming events or new services being offered;
3) Promote any public events that families can attend; and
4) Engage directly with followers through comments and messages.
By using these simple tactics, you can create an effective digital marketing strategy for senior living facilities that will help build brand awareness and trust among potential residents. Through engaging posts and conversations online, your facility can become top of mind when it comes time for them to make a decision about where they want to live.
Email Marketing For Senior Care Facilities
Email marketing is a powerful and cost-effective way to reach out to your senior care facility's target audience. With the right strategy, you can create engaging content that will help your seniors stay connected with their families and friends. Whether it's providing information about upcoming events or sharing helpful tips on aging gracefully, email campaigns are an effective way to keep seniors informed and engaged in their community.
| Benefits | Challenges |
| --- | --- |
| Increased Reach | Low Open Rates |
| Personalized Messaging | Spam Filters & Firewalls |
| Automation & Scalability | Unsubscribes/Opt-Outs |
When done correctly, email marketing for senior living facilities can be a great tool to engage potential customers and establish relationships with existing ones. You'll need to consider factors such as segmenting your audience by age group or interests, optimizing subject lines for open rates, using visuals effectively, writing compelling copy that resonates with your recipients, tracking performance metrics, etc., when crafting campaigns tailored specifically for this demographic. Additionally, there may also be challenges specific to senior living digital marketing that you should plan ahead of time like dealing with spam filters or firewalls.
Overall, email marketing is an important part of any comprehensive care marketing strategy. It allows us to communicate directly with our current residents' loved ones while still reaching new prospects who may not have heard of our facility yet. By understanding the unique needs of the elderly population we serve and staying up-to-date on best practices in home marketing,
we can create successful campaigns that bring results while helping make life easier for everyone involved. ConstantContact and MailChimp are great options if you want to take a stab at it.
Traditional Marketing Strategies For Aged Care Services
Traditional marketing strategies can help senior living communities reach their target audience and create brand awareness. These tactics are typically low-cost, easy to implement, and effective in generating leads for aged care services. Here are three traditional marketing ideas that you could use for your assisted living center:
Developing a strong online presence on local directories like Yelp, Yellow Pages or anything Canada-specific. This will improve your visibility online and make it easier for prospective residents to find out about your community's amenities and offerings. Later we can get into NAP and how your name, address and phone number need to be consistent everywhere.

Creating informative brochures and other marketing materials to distribute throughout the local community. You could also include contact information so potential customers have an easy way to get in touch with your marketing team.

Running targeted advertising campaigns through radio or television spots as well as newspapers and magazines. This is a great way to reach people who may be interested in learning more about what your facility has to offer.

Lastly, using Canada Post's precision targeter is fantastic. This tool allows for you to target by postal code and choose specific demographics. Say you want to target women over 70 who are widowed? It will show you the best neighbourhoods to distribute this.
By leveraging these traditional marketing techniques, care homes can effectively spread the word about their business while creating meaningful relationships with prospective clients. By taking advantage of all of these opportunities, you'll be able to maximize your outreach efforts – ultimately leading to greater success for your organization. Now let's explore how emphasizing unique selling points (USPs) in senior care marketing can benefit businesses in this industry even further!
Unique Selling Points (USPs) In Senior Care Marketing
When it comes to marketing for senior living facilities, one of the most important elements is identifying your unique selling points (USPs). This allows you to stand out from competitors and capture potential clients' attention. It's essential that you know how to properly implement USPs into your care advertising strategy.
|   | Unique Selling Points | Benefits |
| --- | --- | --- |
| 1 | Personalized Services | Customize services based on individual needs. |
| 2 | Diverse Amenities | Offer a variety of amenities such as hair salon, pools, spas, gyms, etc. |
| 3 | Holistic Wellness Programs | Focus on physical & mental health programs tailored to seniors' needs. Eden Philosophy of care has some incredible resident-centric ideas. |
| 4 | 24/7 Medical Support | Provide round-the-clock medical support with qualified staff members. |
| 5 | Technology Integration | Integrate different types of technology in order to improve quality of life and safety protocols. |
These are just some examples of what makes a senior care facility unique; however, there may be more depending on the type of facility you operate and its location. By providing digital marketing services specifically targeting these USPs, you can create an effective online presence that will attract potential customers who are looking for specific advantages when choosing their retirement home or nursing facility. Understanding your target market's needs and desires will help you customize your messaging to better appeal to them and draw them in by showcasing the benefits of staying at your establishment over other options available in the area.
Marketing allows senior living communities to reach wider audiences than ever before through modern advertising techniques like SEO, PPC campaigns, social media management, content creation, email marketing campaigns, etc., all while emphasizing their unique selling points compared to competitors'. The key here is to really understand which aspects make your offering special so that they can be emphasized throughout each step of the marketing process; from initial research through execution.
Content Creation For Senior Living Communities
Content creation for senior living communities is one of the most powerful tools in the marketing arsenal. It allows care homes to connect with their target demographic, tell stories that evoke emotion and create brand recognition. Content can also be used to highlight unique selling points (USPs) for memory or home care services, showcase retirement home amenities, and communicate new regulations and industry news.
We wouldn't be addressing the elephant in the room if we didn't talk about the difficulty of obtaining genuine photos of seniors, especially with often needing signoffs from executors. This is where AI generating tools have begun to see some uptick in this industry and maybe are worth checking out, we recommend Leonardo.ai as an excellent tool.
All About That Messaging
When creating content for a senior care facility, it's important to ensure the message resonates with your audience by using language they will understand. Use words like 'caring', 'compassionate', 'security', and other terms that relate to elderly individuals when crafting blog posts, videos or social media campaigns.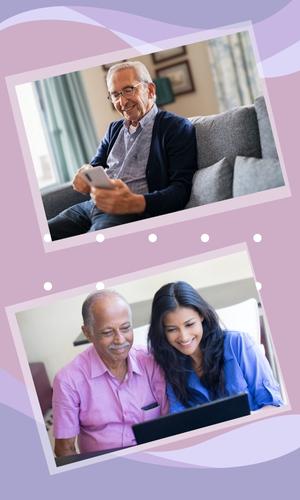 Additionally, make sure you're sharing valuable information – not just promoting your own services – as this helps build trust amongst potential customers.
It's also essential to think about how your content will reach its intended audience; consider which channels are best suited to serve them – Facebook? Twitter? YouTube? Once you've identified where you'll share it online, plan out an overall content strategy so that each piece builds upon another in order to drive more traffic towards your website. This way, visitors get a well-rounded view of what makes your care home special before deciding whether or not they should make a purchase. By effectively utilizing content marketing strategies such as these within your senior living community business model, you can better position yourself ahead of competitors while also providing helpful resources for potential clients who need assistance finding quality care services.
The next step is exploring different ways to maximize onsite engagement through landing pages for home care services.
How to Create Content
It's all about Canva. Canva has revolutionized how graphic design and video creation are done and allows for anyone to tackle their own content with ease.  Now, there are certain applications where Photoshop or Adobe Illustrator might be more ideal, but those are usually just large application useage. 
Landing Pages For Home Care Services
Landing pages are an integral part of any digital marketing efforts for senior care homes. They help your living community stand out, create brand awareness and refine your message to the right audience.
When it comes to a successful marketing guide for home care services, creating compelling landing pages should be a top priority. As more people turn to the internet for their needs in the care industry, having optimized and user-friendly landing pages can make all the difference when it comes to converting leads into paying customers.
From designing attractive visuals to including relevant keywords for search engine optimization (SEO), there's no shortage of best practices you need to consider if you want to reap maximum benefits from your marketing efforts. Pay close attention to current marketing trends as well – such as making sure that your site is mobile friendly – so you don't miss out on potential clients who use smartphones or tablets while searching online.
You'll also want to ensure that visitors have easy access to contact information (e.g., phone number, email address or leads form) and other key details about your business once they land on one of your pages. This helps build trust with prospective clients and increases chances of them connecting with your team or using one of your services down the line.
Google Ads and Facebook Ads are powerful tools that nursing homes can leverage next in their digital marketing strategy, and it's kind of our jam.
Google Ads And Facebook Ads For Nursing Homes
"The best things in life are free, but it takes money to make the dreams of senior care come true." With this adage in mind, let us explore how Google Ads and Facebook Ads can be used as marketing strategies for nursing homes. Now, although we did discuss each of these above, we wanted to circle back on the importance of using these in tandem with each other.
By targeting specific demographics on social media platforms like Facebook and Instagram, you can create ads tailored to their interests and needs. Additionally, by utilizing Google Ads, you can target people based on certain keywords they search for that relate to retirement living options. This will help ensure your message reaches those most likely interested in learning more about your facility's offerings.
Online marketing provides a wealth of opportunities for connecting with users all around the world at any time of day or night – an invaluable asset for senior home providers looking to spread awareness and attract new residents. As long as these digital campaigns are executed strategically, they have high potential for success when implemented correctly.
By leveraging powerful digital tools like Google Ads and Facebook Ads, senior care facilities have greater access than ever before to quality leads without having to break the bank. From here we move onto exploring other forms of digital outreach such as newsletter and news updates specifically catered towards retirement homes…
Newsletter And News Updates For Retirement Homes
Newsletters and news updates are a great way to market your senior care home. They can help you reach out to dementia care organizations, as well as potential clients who may be looking for homes near them. The key is making sure that the content of your newsletters and news updates is engaging enough to capture the attention of those reading it.
It's important to keep in mind that effective marketing strategies should always involve connecting with people on an emotional level. Aim to create content that conveys how your retirement home makes a difference in the lives of seniors living there. Showcase stories from residents and their families about how much they enjoy being part of the community – this will allow you to reach a larger audience than just traditional advertising methods alone.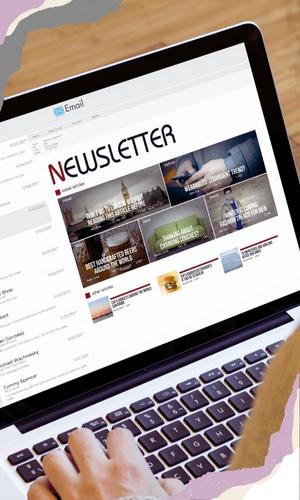 You can also use newsletters and news updates to share recent developments at your senior care home or showcase some of their most popular services. Additionally, don't forget about leveraging social media and online platforms like YouTube, Facebook, Instagram, etc., which provide powerful tools for reaching more people interested in assisted living communities like yours.
By combining these tactics together, you'll have no trouble creating strong connections with current customers while gaining new ones too!
Using strategic marketing plans tailored specifically for assisted living communities can really boost engagement levels among potential clients and existing residents alike.
Strategic Marketing Plans For Assisted Living Communities
Developing a strategic marketing plan is essential for any assisted living community. When executed correctly, it can help attract new residents and increase care fees. Here's how you can create an effective approach:
Identify Your Target Audience: Identify the demographic of your target audience by considering their age range, income level, interests, hobbies and lifestyle preferences. This will enable you to better tailor your digital marketing resources and offers.

Create Digital Marketing Offers: Create attractive digital marketing offers that are tailored to appeal to your target audience. These should include incentives such as discounts or free products/services which will make them more likely to choose your facility over competitors'.

Research Competitors' Strategies: Research what other assisted living communities in your area are doing when it comes to marketing tactics. Use this information to determine what works best for you so that you can create a strategy that sets you apart from the competition.
A well-crafted strategic plan that takes into account all of these factors is key for success within the assisted living industry; one that ensures maximum growth potential while delivering exceptional quality care services. With thoughtful planning and efficient execution, you'll be able to effectively reach out to current and prospective customers, resulting in increased revenue opportunities for your home care business.
Tactics To Maximize Home Care Business Growth
We all know that senior care homes have unique needs and require a very specific approach when it comes to marketing. To maximize home care business growth, you'll need to find the right combination of tactics and strategies. Digital marketing is one of the most effective ways to reach your target audience and bring in new customers. A digital marketing agency can help you implement proven marketing techniques that will get results quickly.
For instance, if you want to target seniors looking for long-term care or short-term respite services, you could use Google AdWords campaigns with targeted keywords related to those services. These ads would appear on the results page whenever someone searched for these terms online. This type of targeted advertising has been used successfully by many businesses to increase their customer base and boost business success.
Of course, there are other tactics as mentioned above that can be employed as well, such as email campaigns, social media outreach, content creation and more. However, investing in digital marketing resources offers some distinct benefits compared to traditional methods – namely cost efficiency and ease of scalability. By leveraging the power of digital technology, you can easily scale up operations as needed while maximizing ROI with minimal effort or expense. It's no wonder why so many businesses are turning towards digital solutions for their marketing needs! With this knowledge at hand, let's look into the benefits of investing in digital marketing resources further.
Benefits Of Investing In Digital Marketing Resources
The modern digital marketer is a powerful force in the senior care industry. With the right tools and strategies, you can help your home care business grow faster than ever before. That's why investing in digital marketing resources is such an important step for any serious senior care provider.
A well-executed digital marketing strategy should include activities that target potential customers online, engage existing clients with content, and measure success through analytics. Here are some of the top benefits of doing so:
| Benefits | Explanation |
| --- | --- |
| Reach New Clients | Digital marketing allows businesses to reach new customers via targeted ads on search engines and social media platforms like Facebook and Instagram. |
| Increase Visibility & Engagement | By creating content specifically designed to appeal to seniors, you'll be able to increase brand visibility and engagement throughout your audience. |
| Track Performance Easily | Through tracking software like Google Analytics or Kissmetrics, you can easily monitor website performance metrics such as page views per visit, time spent on site pages, and more. This data can then be used to tweak strategies for even better results. |
| Optimize Your Budget | Online advertising methods allow companies to optimize their budgets by allocating funds towards specific campaigns or demographic groups that have shown interest in their services. This helps maximize ROI (return on investment). |
Investing in digital marketing has become increasingly necessary for successful operations in the senior care industry today. It not only increases visibility but also makes it easier to track progress and adjust approaches accordingly – allowing businesses to stay ahead of competitors while still keeping costs low. In short, it's one of the smartest investments a company can make when it comes to growing its homecare business quickly and efficiently.
Frequently Asked Questions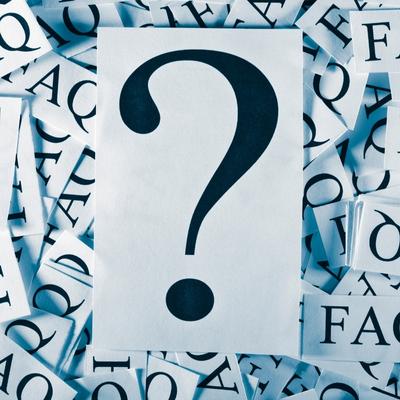 What Is The Most Cost-Effective Way Of Marketing A Senior Care Home?
When it comes to marketing a senior care home, the goal is to do so in an efficient and cost-effective manner. It may seem like a daunting task at first, but with proper planning, any business can make great strides in their promotional efforts. The key is understanding what will work for your particular situation and leveraging those methods as best you can. This article will dive into exactly how to get the most out of your marketing budget when targeting seniors. Finding creative ways to reach your target audience without breaking the bank should be top priority. Utilizing digital media such as social media platforms, email campaigns, and SEO optimization are all fantastic options that don't require much upfront costs. Additionally, offline tactics such as print advertising or direct mailers could also prove fruitful if done correctly. Not only do these strategies help spread awareness about your brand and services offered, they also provide potential customers with easy access information on how to contact or visit you. At the end of the day, there's no one-size-fits-all solution when it comes to marketing elderly care homes – each organization has unique needs and goals which must be taken into account. By taking time to research different approaches and finding what works best for you, businesses can ensure they're making smart decisions when investing in their promotions. With some creativity and hard work, even small budgets have huge potential for generating results that drive customer engagement and ultimately grow sales!
What Are The Best Practices For Creating A Successful Marketing Campaign?
Creating a successful marketing campaign for a senior care home requires careful planning and execution. It's important to understand the target audience, develop an effective message and choose the most cost-effective channels to reach them. Here are some best practices for creating a winning strategy:
Research Your Audience – Knowing who you're targeting is essential. Determine their age range, interests, needs and preferences so that you can create content tailored specifically to them.
Create Engaging Content – Once you know your audience, it's time to start crafting compelling messages that will grab their attention. Use visuals such as photos or videos where possible and focus on conveying a clear call-to-action in each piece of content.
Choose Appropriate Channels – Every channel has its own advantages and drawbacks; consider what kinds of messages work best on each one before deciding which ones to invest in for your campaigns. Social media networks like Facebook offer great opportunities for reaching out directly to potential customers while traditional outlets like television ads may be more suitable if you have a larger budget available.
Track & Measure Results – Last but not least, make sure you track how your campaigns are performing over time so that you can identify areas of improvement or adjust strategies accordingly based on the data collected from analytics tools such as Google Analytics or social media insights dashboards. This way, you'll always be able to get the most out of your investments in marketing efforts.
By taking these steps into account when designing a marketing plan, you can ensure that all resources are being used wisely and efficiently towards achieving desired results with minimal costs involved along the way!
How Can I Measure The Success Of My Marketing Efforts?
It's often said that "what gets measured, gets managed." This adage applies to marketing, as well. To ensure your senior care home is successful in its marketing efforts, you must measure the results of those campaigns. This way, you can identify areas for improvement and make sure you're seeing a return on investment (ROI). In this article, we'll discuss how to measure the success of your marketing initiatives and use that data to inform future decisions. First and foremost, start by setting measurable goals prior to launching any campaign. It's important to have clear-cut objectives so that when it comes time to evaluate performance, there are tangible metrics at hand. Without these benchmarks in place, it will be difficult to interpret whether or not an initiative is successful or needs additional tweaking. Some common key performance indicators (KPIs) include website visits, leads generated from organic searches, conversions from calls-to-action (CTAs), email open rates, social media engagement metrics like likes and shares and overall ROI based on cost per lead or sale. Once you've identified what metrics should be tracked for each initiative and set up tracking methods accordingly – such as through Google Analytics – begin collecting data points over varying lengths of time depending upon the type of activity being monitored. Then analyze the gathered information to determine which tactics provided positive results versus those that didn't quite hit the mark. From here you can adjust strategies moving forward according to what worked best in past experiences while also identifying new opportunities where further optimization may be needed. In short, having a system in place for assessing outcomes enables marketers to allocate resources more effectively while pinpointing exactly where improvements should be made within their campaigns — ultimately helping businesses reach their desired goals with greater efficiency.
How Do I Ensure That My Target Audience Is Aware Of My Services?
Reaching your target audience is a key component of any successful marketing strategy. After all, if no one knows about the services you offer, how can they benefit from them? But how do you make sure that those who would most benefit from your senior care home are aware of it? It starts with understanding who your ideal customer is and developing a profile for them – their needs, wants, interests, goals etc. Once you know what kind of person makes up your target audience, it's time to start getting creative. You could use social media platforms like Facebook or Instagram to launch campaigns specifically targeting these people. It may also be worth considering traditional advertising methods such as newspaper ads or radio commercials. Don't forget to measure the success of each approach by tracking metrics such as engagement rates and ROI on ad spend. This will help you determine which strategies work best so that you can focus more energy on those in the future. Additionally, gathering feedback from current customers through surveys and reviews can help you identify potential areas for improvement and ensure that everyone in your target market knows about the wide range of services available at your senior care home. By having an effective plan in place that reaches out to those who need it most, you'll be able to maximize the impact of your marketing efforts and ensure that everyone is aware of the valuable services offered by your senior care home.
How Can I Use Digital Marketing To Stand Out From Other Senior Care Homes?
Using digital marketing to stand out from other senior care homes is a great way of ensuring your target audience is aware of your services. For example, if you own a seniors home in California, targeting local residents with relevant ads on Facebook can help you get ahead of the competition. Here are three key steps for gaining an edge over other senior care homes with digital marketing:
Utilizing SEO tactics such as keyword research and optimizing content around those keywords
Developing engaging content that resonates with people searching for senior care solutions
Leveraging social media platforms like Instagram and Twitter to reach a wider audience quickly
By taking advantage of these strategies, senior care homes can create compelling content that drives visits to their website or physical location. This helps build trust among potential customers and increases the chances of them choosing your business over others. Additionally, it allows you to keep track of user engagement so you can tailor future campaigns for maximum effectiveness. So whether it's through creating helpful videos about common issues facing seniors today or developing targeted ads based on customer data, there are plenty of opportunities to put yourself at the top when it comes to providing quality service in this industry. With some strategic planning and creativity, any senior care home can make themselves visible online – giving them an advantage when it comes time for prospects to choose where they want to go for assistance.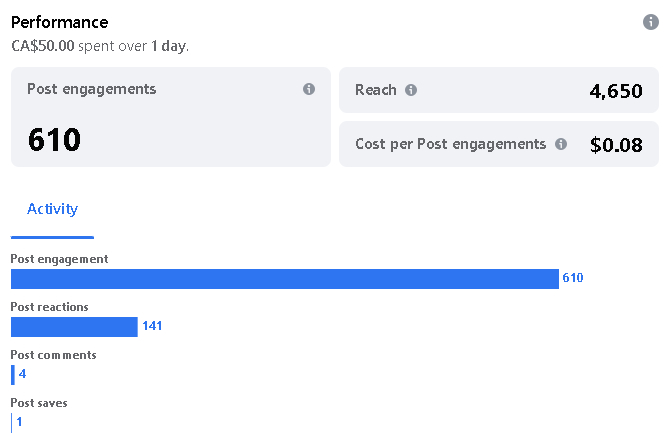 Guidance Achieved Conclusion
At the end of the day, it all comes down to how effective your marketing strategy is. The key to success for senior care homes lies in creating a comprehensive yet cost-effective plan that reaches out to their target audience and drives them towards conversion (calls, emails, forms, etc..).
To ensure maximum ROI from your campaign, you need to focus on what works best for your business and make sure you're reaching the right people at the right time. You can do this by leveraging digital marketing strategies such as SEO, content creation, social media advertising, email campaigns, etc.
By following our full guide on marketing for senior care homes and implementing these tactics strategically, you can create an impactful presence online while driving conversions with minimal effort and costs. So don't wait any longer – get started today!